Fire Circle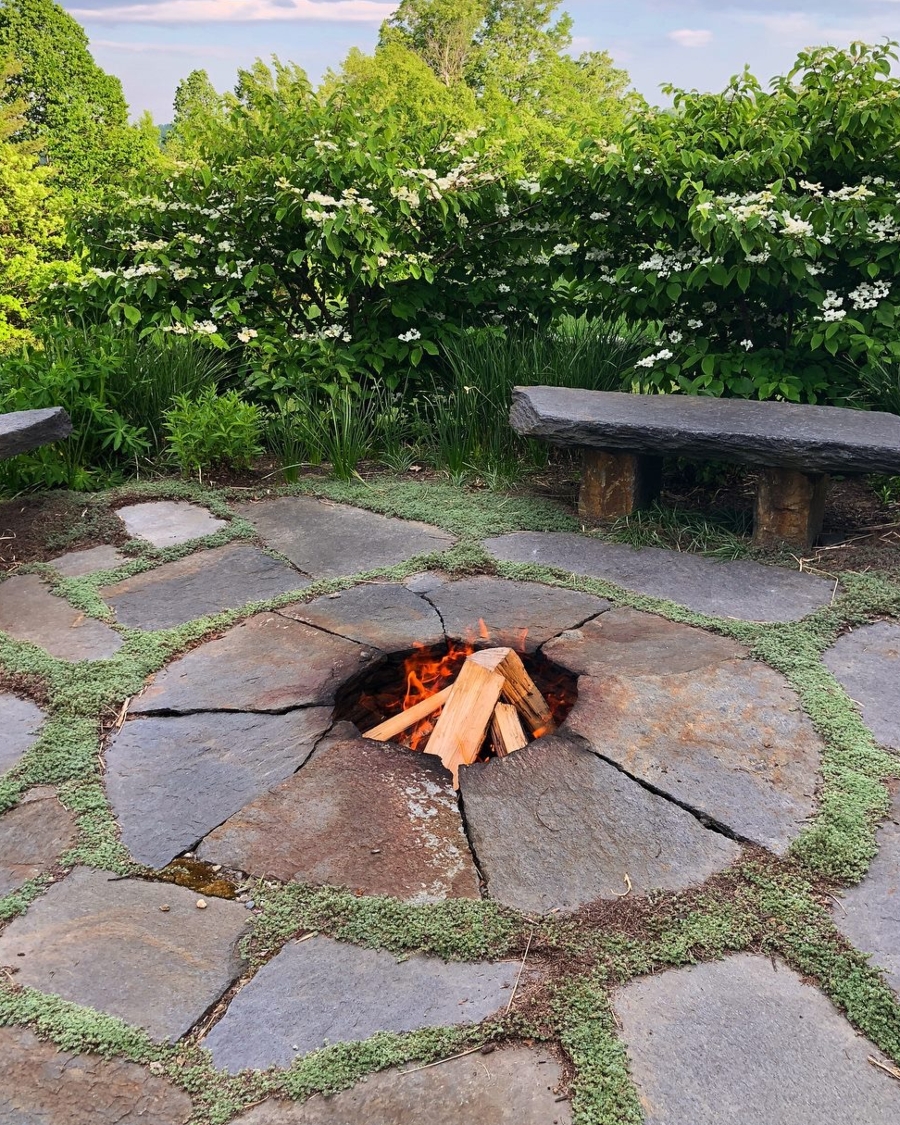 A great gather round!
Summer in New England is both beautiful and fleeting. We like to make the most of the time we get to spend outdoors!
Having a fire pit is a great way to create a restful space for contemplation or an impressive place to entertain.
The combination of fire pit, stone patio, and rustic benches provides an ancient feel while tying the elements together seamlessly.
Stone benches are always a nice place to take a seat and admire the view.
Take a look at the photos below for inspiration!
West Brattleboro Fire Pit