Flagstone Walkway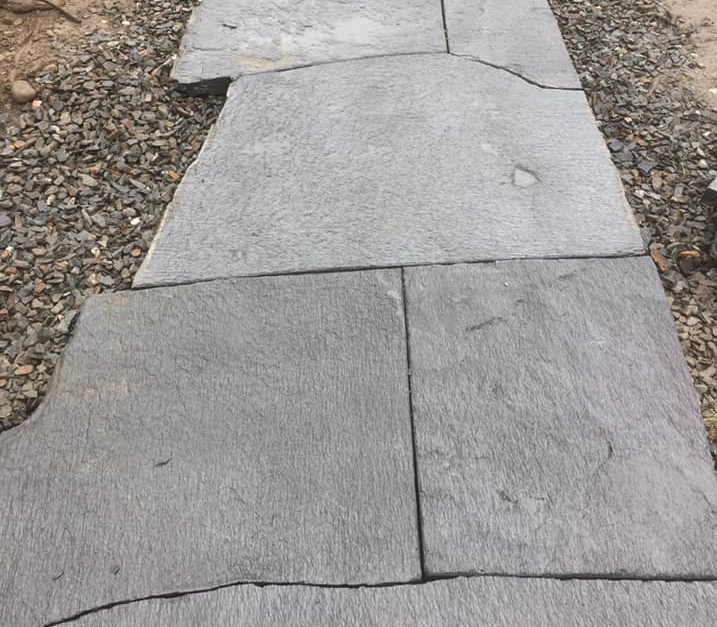 Shelburne, MA
Here we have a flagstone walkway that was sourced from Ashfield Stone Quarry. It has a one of a kind look and texture.
It has a blueish color and sometimes even changes color when looking at it from different angles. We also source this quarry for stonewalls and patios.
Our usual recommendation for the joints between the stones is a polymer sand that hardens like cement but stays pliable to allow for a little frost movement. This will keep 99% of the weeds out though sometimes they still find a way.
If you're looking for an impressive, low-maintenance walkway, contact Curtis to learn more.